Celebrating 84 years!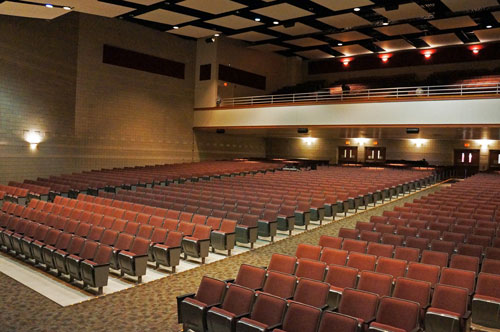 The Greater Hazleton Concert Series, Inc. — started in 1935 — is the oldest non-profit cultural organization in the Hazleton area that provides professional performances at affordable prices.
The organization provides a diverse season of international and mixed genres. Many world performers have crossed our stage.
GHCS offers educational outreach programs to area students and takes great pride in its scholarship program.
Scholarship Information
The Greater Hazleton Concert Series awards three to four $300 scholarships each year. The need-based scholarships are given to area middle school students for private music lessons. Students interested in the scholarship must write a 1-2 page essay on the importance of music to them and how the scholarship will help them.
The Greater Hazleton Concert Series offers a college scholarship, the Bernardine L. Lingousky Memorial Scholarship. The $1,000 scholarship is for a graduating senior who will major in music, music education, the performing arts or stage management. Funds for the scholarship have been made available through the generosity of Bernardine L. Lingousky. Miss Lingousky, a lifelong resident of Hazleton, was a lover of music, an accomplished pianist and taught piano for many years.